• Maximum Sunblock SPF 100 Protection
• Clear Spray Sunscreen, no sticky feeling!
• Broad UVA/UVB Protection
• Insanely sweat and water-resistant
• Spray upside down for quick and easy application!
• Face and Body Sunscreen Spray
• 150 mL

Looking for a good sunblock? or the BEST Sunblock?? Stay longer under the sun with extreme protection at SPF 100++. Beach Hut MAX offers the highest sun protection factor among other clear spray sunblock brands in the market. Enough to be the best sunblock, right? Experience maximum protection without the sticky and oily feel, only with Beach Hut Sunblock MAX SPF 100 ++ Clear Spray Body Sunscreen 150mL

Beach Hut Sunblock has got to be your best beach buddy when going to beach destinations (El Nido, Coron, Cebu, Palawan, Nasugbu, Batangas, and other Metro Manila nearby beaches) in the Philippines!
Head to Toe Protection
For All Skin Types
For All Beach Activities
Head to Toe Protection
For All Skin Types
For All Beach Activities
Why this is good for you
Beach Hut Sunblock offers revolutionary products in sun protection.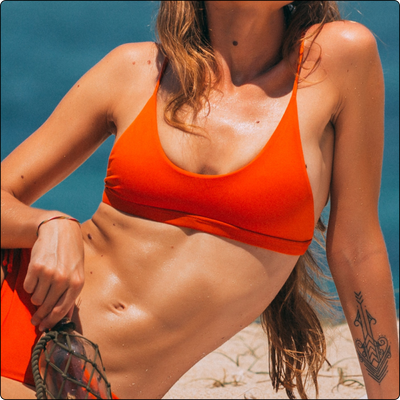 Get 99% maximum protection from UVA/UVB rays that causes sunburn and skin cancer.
Convenient and effective
Our favorite sunscreen by far. Having it as a spray is very convenient making it easy to apply. It is also very effective as it prevents us from having sunburns despite staying under the sun for long periods making us confident in enjoying the sun without any worries.
THANK YOU!
Thank you for the hassle free exchange of items!
Good product, poor shipping
Love beach hut products for their range and convenience. Good packaging and fun freebies. Bought through their website mainly for the freebies, but I had such a difficult time with shipping. It took 7 days for my parcel to be shipped. It does say on the site it takes 1 to 2 weeks for delivery to the province but their customer service informed me the problem was with their 3rd party courier. If you're in a hurry best not to buy through the website. But if you don't mind waiting a bit, the product sales and freebies are worth it
Beachhut Sunscreen
Very satisfied customer here!!! The sunscreen is very non-greasy when applied. Gonna buy again next time.
Beach Hut Max SPF100++ Sunscreen Spray 150ml
Your questions answered
If you have specific questions or inquiries, send us an email at ineedsunblocknow@gmail.com and we'll be happy to help!