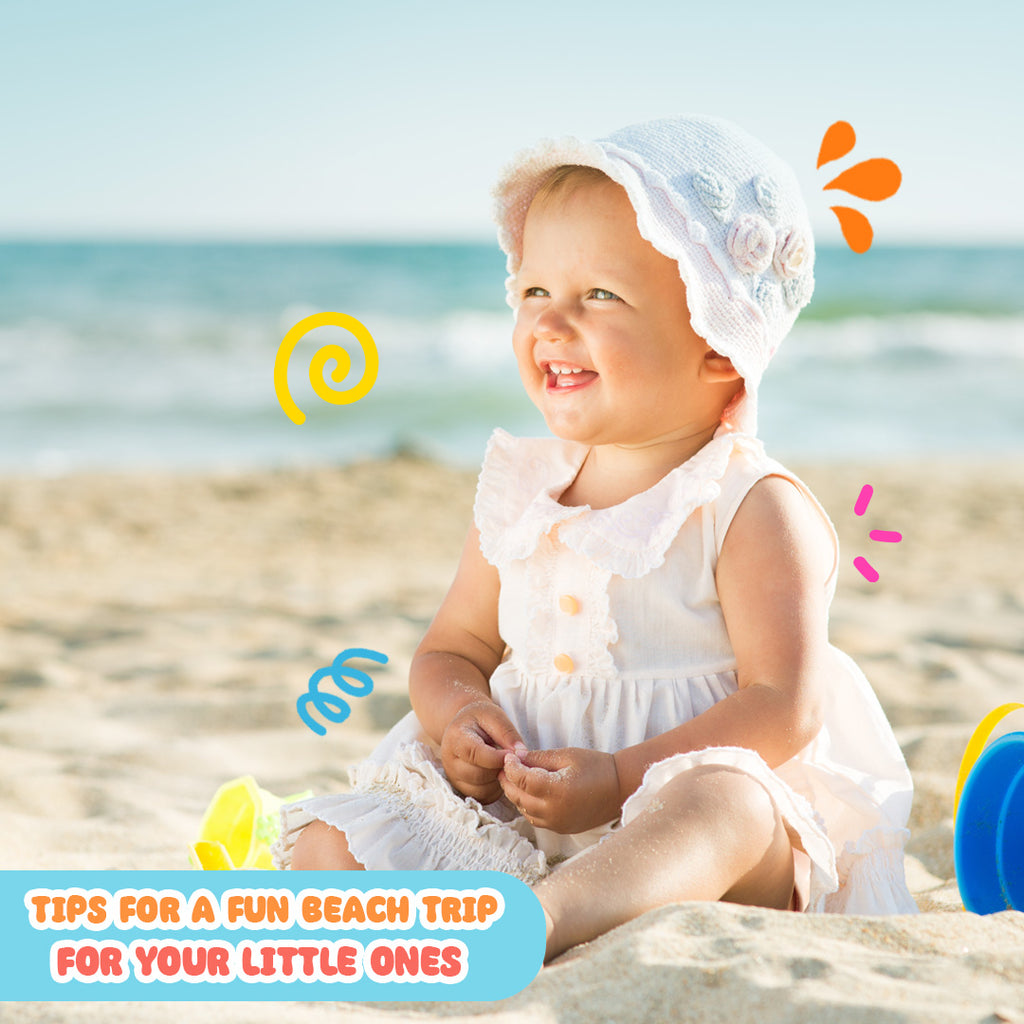 Who doesn't love building sandcastles, swimming in the sea, and soaking up the sun with your little ones? But taking kids to the beach can be a bit of a challenge – packing for their needs, keeping them safe, and entertained doesn't always come easy. But don't worry, we've got your back! Here are some tips for a stress-free beach getaway with your kids.
1. Be Prepared
One of the most important things to remember when taking kids to the beach is to be prepared. Make a checklist of everything you need and pack accordingly. Don't forget to bring extra towels, sunscreen, water bottles, hats, and snacks. Also, bring a beach tent or umbrella to provide shade for your kids and keep them protected from the harsh sun rays. 
2. Stay Sun Protected!
Speaking of sunscreen, make sure you get the right kind for your kids. Beach Hut's newest Babies & Kids SPF 50 Mineral Sunscreen is the best choice! It's specially formulated for kids 6 months and up, it's hypoallergenic and moisturizing and the best of all it has ZERO WAIT TIME.  This means, your kids can head out into the sun as soon as you apply it, no more waiting, no more struggling! Plus, it's hypoallergenic and moisturizing too! 
When it comes to fun in the sun, there's no doubt about it – Beach Hut Sunscreens are your go-to!
Pro tip: You can grab Beach Hut's Babies and Kids SPF 50 Mineral Sunscreen at 10% off for a limited time only on beachhutfun.com! They also do next day deliveries within Metro Manila
3. Get Your Feet Wet
One of the best things about the beach is the water. Kids love playing in the waves and feeling the sand between their toes. But for some kids, the ocean can be overwhelming. To make sure your kids aren't afraid of the water, start by getting your feet wet. Take them to the shore and let them play in the shallows. Gradually move further out, holding their hands and encouraging them to splash around. Before you know it, they'll be jumping over waves like pros.
4. Keep the Fun Coming!
To keep your kids entertained at the beach, bring along some toys and activities. Sand toys are a must - beach wagons, shovels, buckets, and molds will keep them busy for hours. Also, bring along some easy-to-pack activities like bubbles, coloring books, and puzzles. And let's not forget good old-fashioned beach games like frisbee, volleyball, and catch.
5. Safety First
Safety is always a top priority when it comes to kids, especially at the beach. Make sure your kids know to always stay within sight and let you know where they are at all times. Also, teach them about water safety and have them wear life jackets if needed. Take extra precautions on particularly hot days and keep them hydrated. Lastly, always keep a close eye on your kids - accidents can happen in a split second, and you don't want to risk anything.
Taking your kids to the beach can be a lot of fun, but it can also be a bit of a challenge. With these tips and the right attitude, you'll be well-prepared and have the tools to have an enjoyable and memorable beach getaway with your little ones. So get packing, grab that sunscreen, and hit the beach - the sand and the sun await!