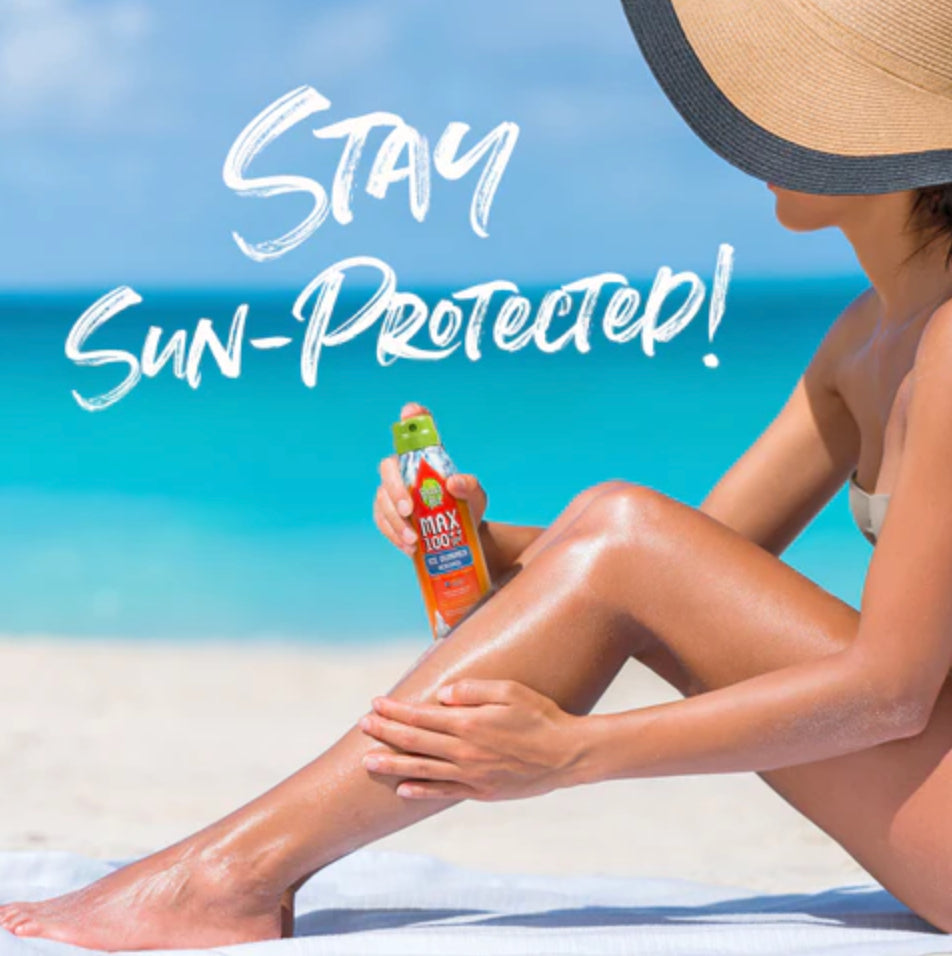 Have a blast as you return to a life of ocean adventures.
     After two whole years, the waves are calling us back—and this time, we can finally head back to our certified comfort spot. Beach trips have always been a vacation staple for tropical babies like us, but it's understandable that we may have forgotten a few summer self-care hacks and tips along the way.
    As we plan to survive this hot, hot summer while enjoying as much as we can under the sun, here are some back to beach tips to make sure we stay feeling and looking our best:
1. FORGOT THE CONCEPT OF SUNBLOCK?
      Well it's time to rekindle that love affair. Sunblock remains to be our best beach buddy, especially as we readapt ourselves to the powerful sunlight we usually experience at the beach. Apply a generous and even amount of sunblock at least 30 minutes before venturing out into the sun, and remember that regular reapplication is just as important.
       Thankfully, Beach Hut Sunblock welcomes us all back to the beach with its Max SPF 100–an all-fun, maximum protection sunblock that's a breeze to apply. Coming in lotion (Max SPF 100 Lotion) and spray (Max SPF 100 Spray) forms, sunblock application becomes a no-fuss beach activity you can do in seconds, thanks to the Beach Hut Max SPF 100 lightweight, non-sticky formula. A sunblock that doesn't mess with your skin—nor your beach outfit—the Beach Hut Max SPF 100 doesn't leave white streaks or oily residue. Because sunblock is a back to beach must, it's important to choose a brand like Beach Hut Max SPF 100 that's fun to apply, share and even pass around for everyone!
2. GET WET, WET, WET
      Staying indoors a stone's throw from the fridge may have made us used to hydrating regularly, but we tend to forget refueling with water once we step and linger outdoors. We're here to remind you, this summer heat is no joke—regularly and properly drinking water while at the beach not only makes sure your skin looks young and healthy, it also protects you from dizzy spells or faint feelings caused by dehydration, possibly dampening your summertime fun.
     The trick? Bring a refillable water bottle handy! Not only are there affordable insulated bottles that keep your drink cold for hours, they come in various sizes too to help you go on for hours without having to pause for a refill.
3. TURN UP FOR A COOL DOWN
      The heat can get pretty intense by the beach, even when the sun isn't shining directly on you. Apart from hydrating with water, finding ways to keep your cool always helps you feel and look your best at the beach. Often overlooked yet necessary, portable fans save you from many sweaty episodes and moments when you feel there's no air moving your way. Don't forget that your fashion accessories are functional too! Style your looks with caps or bucket hats, or choose sunglasses that effectively block sunrays.
     Why not take it a step further—did you know that it's possible to feel icy cool in the middle of your beach sesh? The Beach Hut Ice Summer Max SPF 100 Aerosol doubles as a sunblock spray and cooling agent all in one! Conveniently spray the Beach Hut Ice Summer Max SPF 100 Aerosol all over your skin and experience sun protection with an icy cooling sensation, instantly refreshing your skin and your overall temperature despite the unbearable beach heat. It's every summerphile's absolute lifesaver.
     Want to know more about the Beach Hut Max SPF 100 in lotion, spray and ice aerosol forms? Visit www.beachhutfun.com for more information.
    Order your favorites for next day delivery within Metro Manila—perfect for any last-minute beach trips. Discover more beach vibes and how to enjoy summer with Beach Hut? Visit Beach Hut on @beachhutsunblock via Facebook, Instagram and TikTok.